Office Hours
Mon-Thu 7:30am-5:00pm
Friday 7:30am-2:30pm
Sat & Sun Closed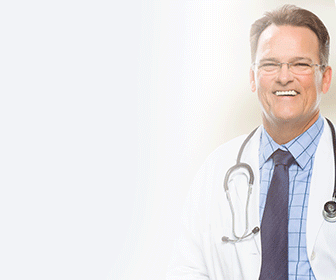 Group National Employers Association
NEA 24 Hour Accident Coverage

Membership with Accident Coverage for Members and their Family.
✔ Helps pay your Accident Medical Expenses for hospital emergency room and confinement, doctor and surgeon, lab test and x-rays, and ambulance.
✔ Accidental Death & Dismemberment Benefits up to $10,000.
✔ Identity Restoration - ID Recovery Pros provides immediate and complete assistance in resolving ALL threats if your identification has been compromised. ID Restoration is a fully managed service.
✔ Benefits are paid directly to you or your provider.
✔ You can choose any doctor or hospital.
✔ Choice of plan options: $2,000, $5,000 or $10,000.
✔ Automatic Acceptance through age 64.
✔ MDhotline, your lifeline for quick, high quality, non-emergency healthcare, 24 hours a day, 7 days a week! Cost of UNLIMITED consultations with a MDhotline Doctor is included in your NEA membership! Prescriptions for non-narcotic medications may be written over the phone for you and your dependent children of all ages when sufficient medical history is available.


24 HOUR ACCIDENTAL DEATH and DISMEMBERMENT
("AD&D") & ACCIDENT MEDICAL EXPENSE INSURANCE*
| | | | |
| --- | --- | --- | --- |
| NEA Membership includes your choice of three Accident Medical Expense Options: | OPTION 1 | OPTION 2 | OPTION 3 |
| AD&D Maximum Benefit Amount1 | $2,500 | $5,000 | $10,000 |
| Accident Medical Expense ("AME") maximum benefit amount | $2,000 | $5,000 | $10,000 |
| AME Deductible | $50 | $100 | $275 |
| Monthly Cost Per Individual | $19.95 | $29.95 | $39.95 |
| Monthly Cost Family | $24.95 | $34.95 | $44.95 |
| | |
| --- | --- |
| AD&D Insurance provides coverage for accidental loss of life or dismemberment according to the following schedule. | % of Benefit |
| Accidental loss: of life; or speech and hearing; or speech and one of one hand, foot or sight of one eye; or hearing and one hand, foot or sight in one eye; or both hands; or both feet; or sight of both eyes; or any combination of any two of a hand, foot or sight of an eye. | 100% |
| Accidental loss: of one hand; or one foot; or sight of one eye; or speech; or hearing. | 50% |
| Accidental loss: of thumb and index finger of the same hand. | 25% |
*Please see the enclosed Summary of Benefits for a complete description of the benefits, exclusions and limitations.
1The benefit amount shown is your accidental death benefit amount. The benefit amount for accidental dismemberment is a percentage of the accidental death amount. The benefit amount for your spouse/domestic partner is 50% of your amount and for your dependent children is 20% of your amount. If you have no dependent children, your spouse/domestic partner's benefit amount is equal to 60% of your amount. If you have no spouse/domestic partner your dependent children's benefit amount is equal to 25% of your amount.
---
Accident Insurance Summary of Benefits
| | | | | | |
| --- | --- | --- | --- | --- | --- |
| Maximum Benefit Accident Medical (AME) Per Covered Accident | AME Deductible | AME Dental Sub-Limit2 | AME Physical Therapy Sub-Limit2 | AME Orthopedic Appliance Sub-Limit2 | AME Transportation Sub-Limit2 |
| OPTION 1: $2,000 | $50 | $500 | $500 | $500 | $200 |
| OPTION 2: $5,000 | $100 | $1,250 | $1,250 | $1,250 | $500 |
| OPTION 3: $10,000 | $275 | $2,500 | $2,500 | $2,500 | $1,000 |
2The Benefit Amounts shown above for Dental, Physical Therapy, Orthopedic Appliance, and Transportation are part of, and not in addition to, the Maximum Benefit Amount for Accident Medical Expense. Payment of these Benefit Amounts reduces and does not increase the Benefit Amount for Accident Medical Expense.

If an insured person has multiple losses as the result of one accident, the policy will only pay the single largest benefit amount applicable.

24-Hour AD&D Insurance: Covers you 24 hours a day, 365 days a year, anywhere in the world while at work or at play.

Accident Medical Expense: This benefit will reimburse up to the maximum amount if accidental bodily injury causes you to first incur medical expenses for care and treatment within 90 days after an accident. The benefit amount for accident medical expense is payable only for medical expenses incurred within 52 weeks after the date of the accident causing the accidental bodily injury. The benefit amount is subject to the deductible and the maximum benefit amount. Payment of the benefit amount for accident medical expense is subject to the sub-limits for dental, physical therapy, orthopedic appliances and transportation expenses shown. In no event will total payments for your dental care and treatment, physical therapy, orthopedic appliances, transportation and medical expense exceed the benefit amount for Accident Medical Expense. For residents of CT, ID, IN, MD, NJ, NY, and SD, this benefit is payable on a primary basis. For residents in all other jurisdictions, this benefit is payable on an excess basis; we will determine the reasonable and customary charge for the covered medical expense. We will then reduce that amount by amounts already paid or payable by any other plan and will pay the resulting amount less the deductible. In no event will we pay more than the maximum benefit amount. The deductible will be deducted from any benefit amount for Accident Medical Expense that is paid. This Deductible applies separately to each Insured Person and each Accident. Limitation on Accident Medical Expense: This benefit does not apply to charges and services 1) for which you have no obligation to pay; 2) for any injury where worker's compensation benefits or occupational injury benefits are payable; 3) for any injury occurring while fighting, except in self-defense; 4) for treatment that is educational, experimental or investigational in nature or that does not constitute accepted medical practice; 5) for treatment by a person employed or retained by the Policyholder; or 6) for treatment involving conditions caused by repetitive motion injuries, or cumulative trauma and not as the result of an accidental bodily injury. This insurance applies only to medically necessary charges and services.

Extensions of Insurance: Exposure – If an accident causes you to be unavoidably exposed to the elements and as a result of such exposure you have a loss, then such loss will be insured under the policy.

Disappearance – If you have not been found within 1 year of a disappearance, stranding, sinking, or wrecking of any conveyance in which you were an occupant at the time of the accident, then it will be assumed, that you have suffered loss of life insured under the policy.

Exclusions: Insurance does not apply to any Accident, Accidental Bodily Injury or Loss when the United States of America has imposed any trade sanctions or there is another legal prohibition to providing the insurance, or when caused or resulting from: 1) an Insured Person acting/training as a pilot or crew member. (unless temporarily performing duties in a life threatening emergency.); 2) an Insured Person's emotional trauma, mental or physical illness, disease, pregnancy, childbirth or miscarriage, bacterial or viral infection (unless the bacterial infection is caused by an Accident or by Accidental consumption of a substance contaminated by bacteria.), bodily malfunctions or medical or surgical treatment thereof. ; 3) an Insured Person's commission or attempted commission of any illegal act, including but not limited to any felony; 4) an Insured Person being incarcerated after conviction; 5) an Insured Person being intoxicated, at the time of an Accident.; 6) an Insured Person being under the influence of any narcotic or other controlled substance at the time of an Accident. (unless taken and used as prescribed by a Physician.); 7) an Insured Person's participation in active military service (except for the first 60 consecutive days of active military service); 8) an Insured Person's suicide or intentionally self-inflicted injury; 9) a declared or undeclared War.

Description of Coverage: Once you are enrolled in the plan, you will receive a description of coverage. WARNING: It is a crime to provide false or misleading information to an insurer for the purpose of defrauding the insurer or any other person. Penalties include imprisonment and/or fines. In addition, an insurer may deny insurance benefits if false information materially related to a claim was provided by the applicant. Insurance is underwritten by Federal Insurance Company, a member insurer of the Chubb Group of Insurance Companies . The coverages described in this literature may not be available in all jurisdictions. This literature is descriptive only. Actual coverage is subject to the language of the policies as issued.

(Policy # 9906-99-25 & 9906-99-26). Exclusions Apply. This policy provides ACCIDENT insurance only. It does NOT provide basic hospital, basic medical or major medical insurance as defined by the New York State Insurance Department. The expected benefit ratio for this policy is 85%. This ratio is the portion of future premiums which the company expects to return as benefits, when averaged over all people with this policy.

IMPORTANT NOTICE—THIS POLICY DOES NOT PROVIDE COVERAGE FOR SICKNESS.
Chubb, Box 1615, Warren, N.J. 07061-1615.
---
NATIONAL EMPLOYERS ASSOCIATION MEMBERSHIP also includes
Discounts and Dividends*
🗸 MDhotline:


Members have access to a nationwide network of medical doctors available 24 hours per day / 7 days per week for consultation or routine medical needs through the convenience of a toll-free phone number, without having to take time to make an appointment or wait in line at a doctor's office. MDhotline maintains members' electronic medical records (EMR) in a highly secured, Internet accessible environment and makes this information available to our network doctors prior to a doctor consultation. Furthermore, a MDhotline Doctor can write a prescription where allowed by law when sufficient medical history is available. (MDhotline cannot write prescriptions for narcotics or DEA controlled substances.)


🗸 Portable Device Protection:


Avoid unexpected costs! Reimbursement for the repair or replacement of your Portable Device (Mobile Phone, Tablet or Hot Spot) in the event it is: Accidentally Damaged or Stolen. Pays up to $600 per claim ($1,000 per year). Only $25 co-payment per claim.


🗸 ID Recovery:


Identity Restoration fully managed. Identity Restoration & Complete recovery of all compromised personal information. Helping to protect your family and your good name! Benefit managed by Merchant Information Solutions, Inc. With 100 years experience and over 10 million customers served in theft recovery and credit card fraud resolution; you are in good hands!


🗸 PetAssure:


We know your pets are part of the family! That's why we've included Pet Assure, the nation's largest pet discount plan, in your member benefits. With Pet Assure, you will save 25% on all in-house medical services provided by network veterinarians, including office visits, surgical procedures, x-rays, shots, and dental care. It's as simple as that: there are no forms to fill out, no waiting for reimbursements and no denials of coverage. All pets in your household are covered - even older pets or pets with pre-existing conditions.


🗸 Benefit Hub:


Your Home for Amazing Deals on All the Brands You Love! Introducing Our Newest Savings Program for Members! Immediate Access to Discount Programs. Savings for your entire family on: Travel, Tickets, Auto, Electronics, Food ...and more.


🗸 Vivint Home Security System:


Association members can get a FREE Doorbell Camera Pro or a FREE $200 Visa Gift Card. Home security systems are an investment giving you peace of mind while helping to KEEP YOUR FAMILY SAFE. You may also be able to lower your homeowners' insurance as many companies offer discounts to those who have a home security system. Control your entire system from a single app!


🗸 Medical Alert System:


Stay safe and connected at home and on-the-go! When a medical emergency occurs, a medical alert system can act as a VITAL LIFE-SAVING TOOL to assist seniors in their most vulnerable life moments. Medical alert systems give seniors confidence in knowing help is available when they need it – giving them the PEACE OF MIND to continue living independently. Aloe Care's professional response team is always on-hand, ready to get the right level of support!


🗸 Car Rental Services:


Receive discounts from both Avis and Alamo. Thousands of cars, great prices.



---




Group National Employers Association (NEA)24 Hour Accident

Product available in the following states:

AL, AZ, CA, CO, CT, DE, DC, FL, GA, HI, ID, IL, IN, IA, KS, KY, LA, MI, MN, MS, MO, NE, NV, NJ, NY, ND, OH, PA, RI, SC, TN, TX, VA, WV, WI, WY
All info provided on this website is for Agent Use Only and not intended for public distribution of any kind.

NEA for Group - National Employers Association
NEA Membership link to access benefits, view newsletters, contact information and members change forms.