Office Hours
Mon-Thu 7:30am-5:00pm
Friday 7:30am-2:30pm
Sat & Sun Closed
BestOne Dental Coverage Now Available
BestOne Dental - $25 per visit co pay

Affordable Dental Coverage - 12 Month Rate Guarantee!
✔ NO Waiting Periods and NO Deductibles!
✔ $5,000 Dental Plan* (per calendar year, per covered family member)
✔ Affordable Rates Remain as of Issue Age
✔ Large National PPO Network
✔ Choice of Plan Options:

Choice Plan ($3,000 or $5,000)
Economy Plan ($1,500)

✔ Implants Covered on Major Services
✔ Issue Ages to 99
✔ Available for Individual, Individual +Spouse, Individual + Child(ren) as well as Family
✔ Available for List Bill (2 or more)
---


---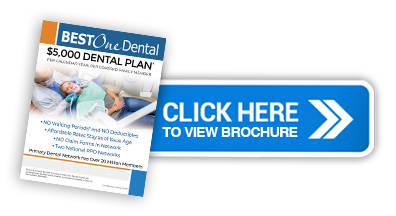 Need More Info?
We are here to answer any questions you may have.
---
All info provided on this website is for Agent Use Only and not intended for public distribution of any kind.